Project Description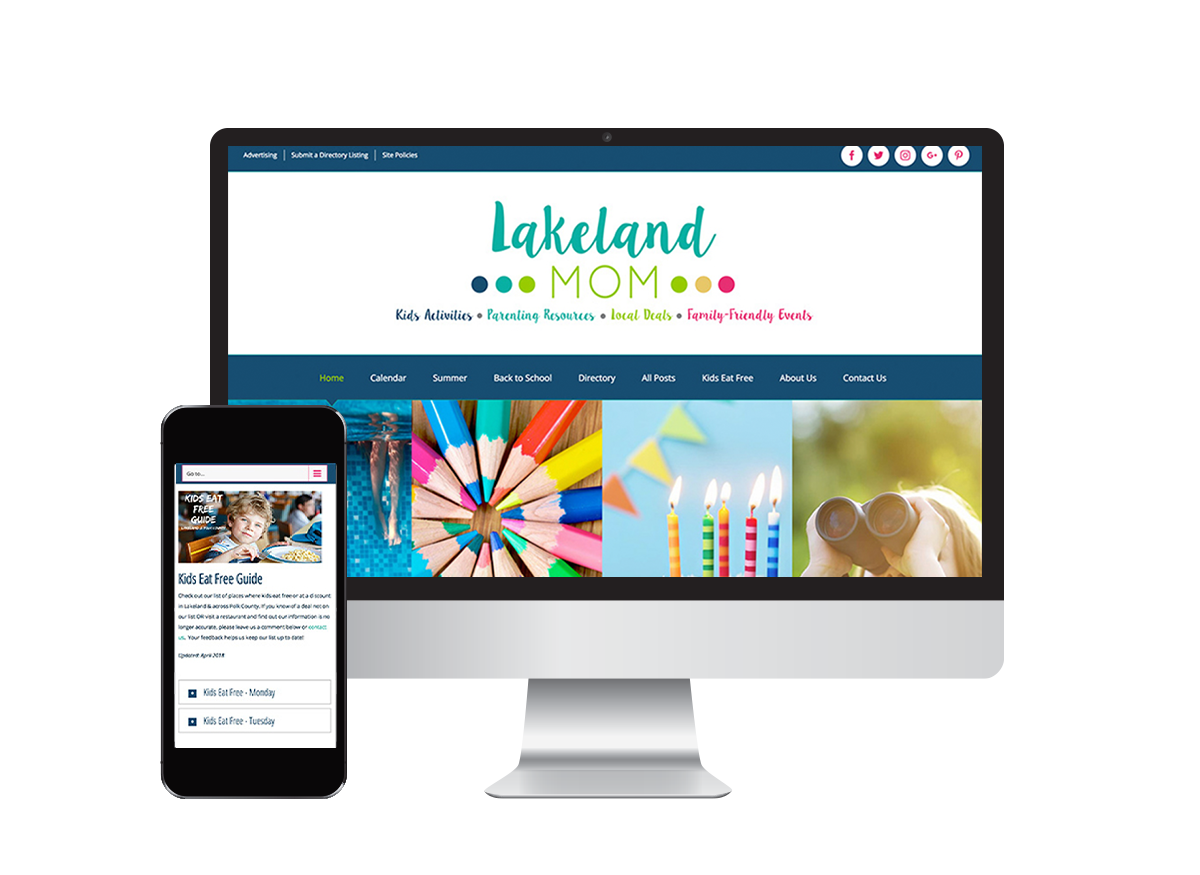 Working with April Mucci, founder of LakelandMom.com, was so inspiring – and fun. April required a responsive design since the majority of her visitors are landing on her home page via a mobile device. Additionally, as an experienced and long-time blogger, her permalink structure and 301 redirects were vitally important. She also had existing and new ad space that needed to be incorporated, as well as an extensive directory.
April also wanted the ability to make updates and changes on her own and she needed a site that could grow with her, so utilizing a CMS that made sense to her was an integral part of the strategy. SEO was another important aspect of her digital strategy and her Google SERP proves the importance of early wireframing. Her newsletter sign-ups doubled and her page views increased by 75 percent.
I loved working with Amy to redesign LakelandMom.com.
She took the "homemade" website I had created on my own and made it clean, easy to navigate, and professional. After our initial meeting about the website redesign Amy had a clear understanding of my vision and ran with it. She was so much fun to work with and our meetings were always efficient. I was thrilled with the final product and will continue to trust Amy for any technical needs or website edits I need in the future.
– April Mucci