Project Description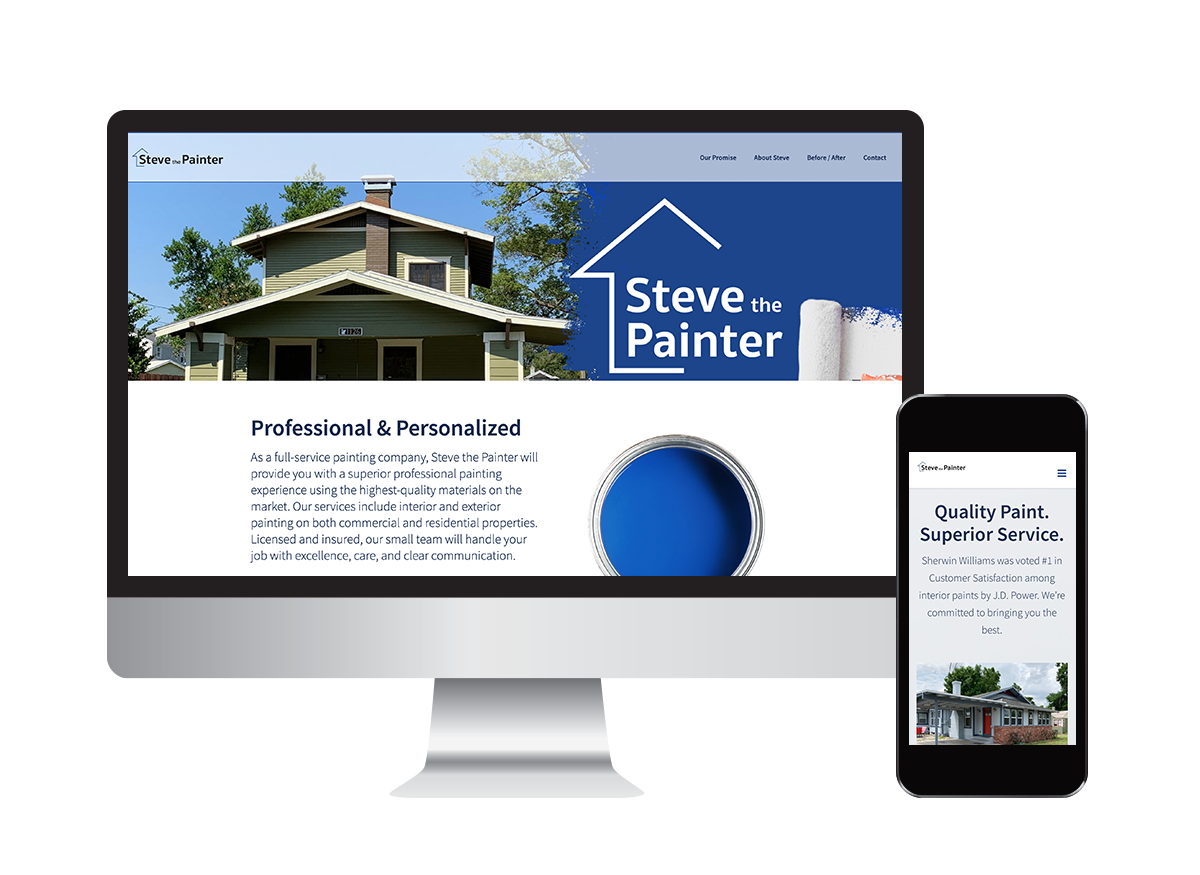 When Steve reached out regarding marketing for his new painting business, he was a bit hesitant after a few negative marketing experiences from his past. He needed a basic website with contact information and photos. We suggested a few before / after sliders to highlight his work, and added in testimonials of happy customers. In addition to developing his website and optimizing it for search engines, we also took some headshots to help his potential clients connect with him on a more personal level.
Since websites are always part of a complete digital marketing strategy, we helped Steve set up his Google My Business listing. He was great to work with, and his business is booming.
I went into this a little weary from some past, bad experiences. I was pleasantly surprised.
I am not the creative type. I had the need for a new webpage but no ideas for how to proceed. Amy Dobson took over and guided the project to completion. Amy has both the technical skills as well at the creative talents to make a great final product. On the first day of launching the website I received five unsolicited compliments. I am thrilled with it. Amy has exceeded all expectations. I am moving on to marketing this site and I am already revamping another website. On that one I will ask that we start from scratch. I don't want any old ideas to get in the way of her creative abilities. I couldn't be happier.

– Steve Pincket